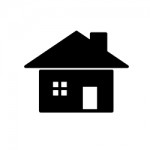 The Landlord Tenant Board is used by both landlords and tenants to resolve disputes that arise during the renting of a residential space.  The Landlord Tenant Board allows both tenants and landlords to seek out legally binding resolutions to problems.
---
If you are a tenant you may need legal representation if:
You have been served a notice to evict your rental.

You are being accused of non-payment of rent.

You have received a rent cost increase that does not follow the Residential Tenancies Act, 2006.

You have been locked out of your apartment by your landlord.

Your landlord has entered your unit without prior notification that he/she would be doing so.

Your Landlord has interfered with your reasonable enjoyment of your rental unit.
---
If you are a landlord you may need Knight Legal Solutions services if:
You have a tenant who is not paying their rent.

A tenant in a geared to income unit has misrepresented information on their application.

A tenant has caused damage to the unit through their negligence.

A tenant has committed illegal actions in the unit.

You require the unit for personal use.
---
  If you are a landlord or tenant who is seeking assistance in your Landlord Tenant Board matter contact us for affordable, professional legal representation.